Varied opinions can be seen regarding the application, use, and purpose of makeup primers. To the eyes of some, primers are only a waste of time and money. Meanwhile, most makeup junkies and artists think it is a newly discovered essential step to enhance makeup results by facilitating a flawless makeup application and burring out the skin imperfections that women with age or lousy beauty care routine face. Besides the use of exfoliators, moisturizers, night and day creams, and high-end foundations with impressive ingredients to help achieve that ideal and flawless skin complexion, the use of makeup primer has buzzed their world. To date, one of the primers a lot of women have been raving about is No Poreblem Primer.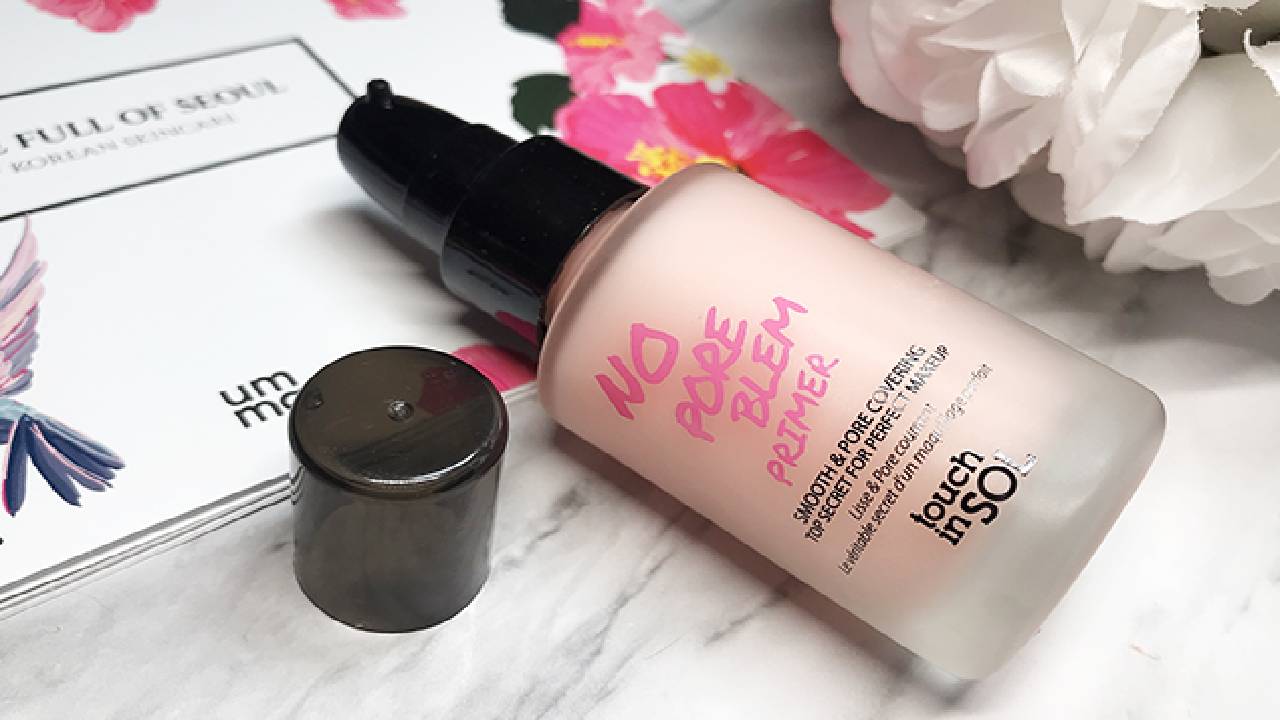 No Poreblem Primer is a famous, promising primer from cruelty-free Korean beauty brand Touch in Sol. It is currently available on the brand's official website and is also distributed by famous makeup stores like Sephora at $18 per 30ml bottle. 
Why You Should Choose No Poreblem Primer
If you are currently not a primer user or you are on the lookout for the right primer that does not only enhance your makeup look but also takes care and protects your skin, then you should consider using Touch in Sol's No Poreblem Primer.
Below are great reasons why:
It Brightens the Skin
The good thing about No Poreblem Primer is how it can also act as a highlighter with its dewy, brightening effect. It is one of those primers that are infused with certain reflective pigments that are responsible for producing that healthy "glow" on the face. So, if you are to choose between buying a highlighter and a primer, guess what? You can benefit from the latter and still have a highlighter if you choose No Poreblem Primer. 
It Evens Out the Facial Skin Complexion
A solution to your un-evened skin tone? No Poreblem Primer can help you with that with its color-correcting formula. Before applying your concealer and foundation on, make sure to apply a small amount of No Poreblem on your entire face. Although it comes in a pretty pink color. It still works excellently for yellowish skin tone as it is a Korean brand targeting Korean makeup lovers. 
It is Multipurpose
Of the main things that makeup artists look for when it comes to makeup, primer is its added benefits aside from mere priming to debunk the myth that primers are just a waste of money and time. There are several primer types available in the market today that can also act as an eye cream, a moisturizer, or a sunscreen. If you want a primer that can a lot more than priming, then No Problem Primer is worth considering. Aside from acting as a good primer, it can also conceal your skin imperfections by brightening up your pimple scars, wrinkles, and fine lines. Aside from that, it also acts as a moisturizer to address your dry patches while giving your face that seamless and healthy glow. 
It Enhances Makeup Longevity. 
Of the main points of using a primer is to enhance the good things that makeup can do. Hence, aside from priming your facial skin and ensuring smooth application of makeup products, No Poreblem Primer is also created to enhance makeup longevity, allowing it to last for hours without getting tacky or greasy. The primer will act as a foundation base to make the product stick and absorb better to achieve a matte but healthy, dewy look. 
Types of primers can also be applied to the eyelids to improve the longevity of eyeshadow products. One thing makeup artists used to always bear in mind was that the primer's shade should go well with the foundation. While this rule of thumb is supposed to be applicable and compatibility is vital. No Poreblem Primer has been getting praises for going well with all sorts of products, be it a powder, cream, or liquid foundation. That said, you can easily use it without having to worry about compatibility. 
It Replaces the Oily Glow with a Dewy and Healthy Look. 
Poreblem Primer is good at absorbing oil and eradicating the annoying and unhealthy glow on the skin. You will possibly come across several high quality and impressive makeup primers that do a good job. But did you know that you can also achieve that without paying a lot? No Poreblem Primer retails at $18 per bottle only. You will only have to shell out $18 for months of priming. A little goes a long way, they say. 
It Blurs The Pores. 
Oily skin is more likely to have large pores, and if you are one of them, you can definitely benefit from using No Poreblem as it is also known for blurring the pores and combatting the oiliness. 
Poreblem Primer is great at reducing the appearance of large pores, thereby leaving a smooth and poreless skin. It is infused with collagen to keep that dewy, healthy glow. But it also has green tea extracts that energize and protect the skin while controlling sebum production. If you are oily, No Poreblem Primer has what you need. 
It is Great For a Retouch. 
The skin's imperfections by working on its diverse characteristics No Poreblem Primer helps create that photoshopped skin effect. It has all-natural ingredients and is paraben, sulfate, and phthalates free. Thus, you can all out enjoy its benefits without having to worry about your safety. 
No Poreblem Primer – The Verdict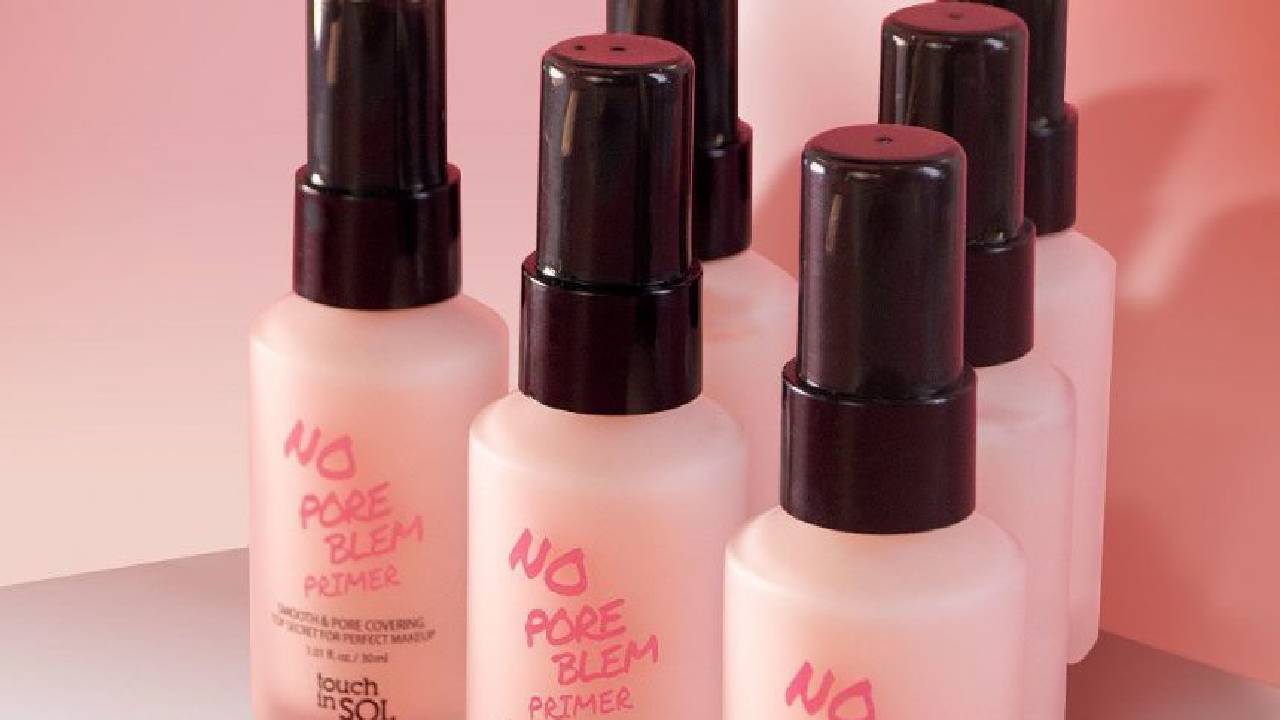 There are a plethora of makeup products out there, and sometimes this leaves us overwhelmed when it comes to choosing the best match for our skin. But with impressive reviews and great feedback from numerous makeup enthusiasts. It is not surprising how Touch in Sol's No Poreblem Primer made it to one of the promising primer variants of today. 
Makeup artists have always claimed that having healthy skin is the best primer for any makeup product. But No Poreblem Primer can still contribute a lot in enhancing a makeup look and making it appear healthy-looking and natural.