Once you decide to sell a family home, you need to spruce it up to increase your chances of a fast sale in a tricky property market. Do some fixes to get your property ready to selling? You can apply some tricks that will create a first good impression such as, brightening up the garden, giving the house a deep clean, tidying up the hallway, sorting out the interiors and exteriors, de-cluttering homewares, etc.
Basics When Selling A House
Selling your house can feel as big as the property itself, especially when you need to sell it fast. Whether you are selling privately or through an agent, there is more to selling than property (and homewares) valuation and comparing selling agents. Besides, you must have a licensed conveyancer, a solicitor, and an EPC. You may also require removal services once the time comes to vacate or when moving house. There are costs involved when selling a property such as EPC costs, conveyance fees, agent fees, removal costs, mortgage exit fees, and early repayment charges (where applicable). All these are necessary costs when moving house. Despite the charges, there are several ways you can sell your property faster.
Effective Fastest Ways To Sell Your House
Sell To Cash House Buying Company
Cash buyers for houses, also known as opportunity investors, are companies that purchase homes from homeowners who are in distress and must sell their property quickly. Mostly, they offer to close on the property within 30 days. They provide hard cash, and the cold transaction is supposed to take place instantly and typically waive inspection contingencies. Cash buyers for houses use a strategy where they advertise the situations they are searching for in the hope that a seller will recognize their predicaments among them and call. Some of the cases they target are sellers who are divorcing, homes in foreclosure, homes on probate, homeowners that are desperate to clear their loans as quickly as possible, etc. They can offer as low as 65 percent of a home's fair market value. It is the only way that assures a seller a 100 percent guarantee on sale and no agent fees to pay within a few days.
Get Estate Agents In
Before you involve an agent, check the sold prices of similar houses in the past year with online agents such as Zoopla, to get a rough idea. Traditional high street agents are much costlier than online agents, but their services are complete and come with hosted viewings and Energy Performing Certificate, all included as standard. They charge 0.75 to 3 percent after the property sale. Online agents are a cheaper option if you are okay with doing some legwork yourself. Most of them have now moved to 'no sale, no fee model' and charge between £99 and £1,695 after the property sale.
Sell Your House Quickly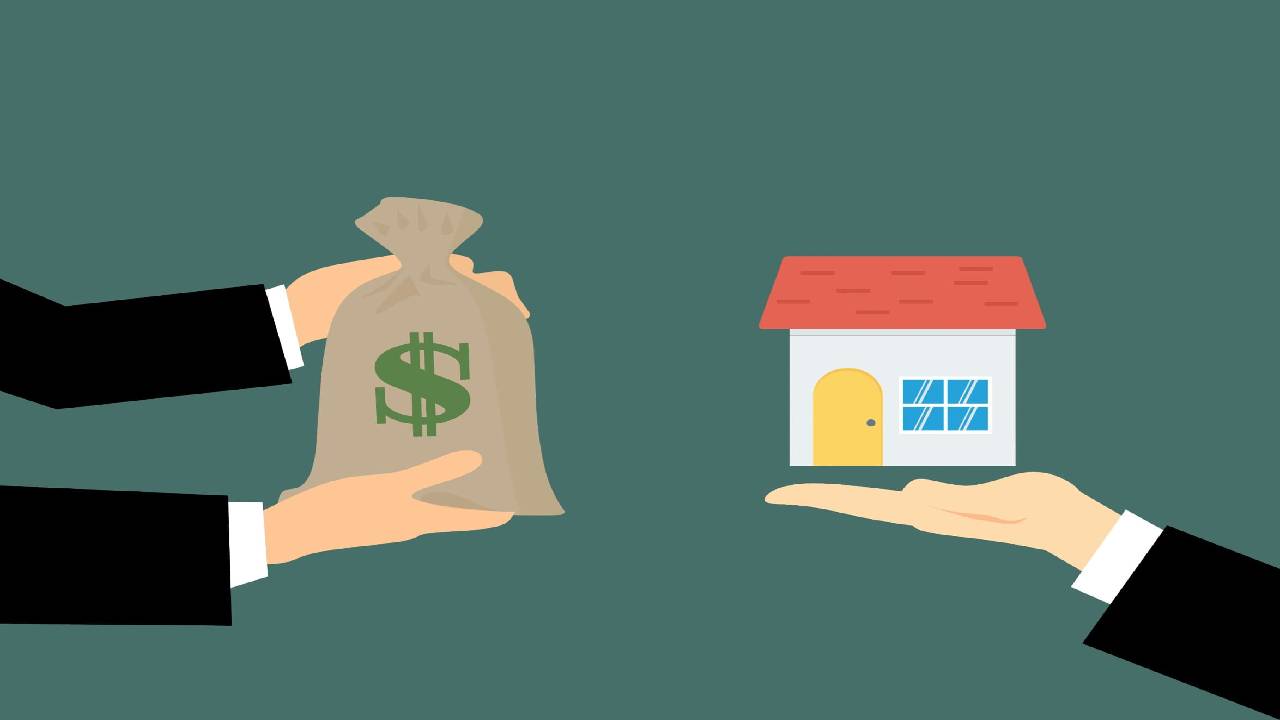 Selling a family home can be stressful. Not only that, but prices can quickly build up and mean you end up getting less for your property than you would with quick sale agents. With we buy any home we understand this and help you sell without all the hassle and money troubles. Once you have agreed to sell your house to an agent like this, you can plan your future housing with certainty on the cash offered. Removing all the issues and risks associated with the property sale for you.
The Costs When Selling
Conveyance Costs
Conveyancing is a legal process that will see your property transferred to another person. The process requires a licensed conveyancer (specialist property lawyer) or a solicitor who is fully qualified to handle property sales. They do council searches and all the legal work in the land registry. They also draft the contract and process the exchange of money. The cost varies enormously and ranges between £500 and £1000 inclusive of VAT. Some charges on a fixed fee basis while others charge a percentage of your property value.
Energy Performing Certificate (EPC)
It rates a building on its energy efficiency, from A, which translates to highly efficient to G, which means inefficient. Poor ratings indicate costly heating bills. Potential buyers look for ratings which range from A to D. The EPC certificates cost ranges from £35 to £150 + VAT.
Estate Agents Fees
Agents sell on the basis that if you don't sell, you don't pay. About 97 percent of the UK's home sellers use traditional high street agents. The majority charge a percentage based commission of around 0.75 and 2.5 percent + VAT of the final sale price. Online agents charge a fixed upfront fee that applies even if they don't sell your property.
Removal Costs
They range between £250 – £4,000 + VAT and depend on several factors such as the number of possessions to move, how far your new property is, will you require temporary storage or housing, etc.
Mortgage Charges
There are two charges: early repayment charges that range between 1 and 5 percent of loan amount and exit fees that range between £50 and £300.
Capital Gains Tax (CGT)
If you only own one property, there is no Capital Gains Tax to pay due to the applicable private residence relief. However, the sale of any other property other than your principal residence will be subject to tax.
Also Read:
Apps to Help Teach Your Child Manners At The Table