Caregiving can be overwhelming, and as a professional caregiver, it is crucial to master ways to upskill your knowledge to fulfill your duties smoothly. Because of an increasingly competitive caregiver market, agencies have tried to keep their caregivers in the loop with the best skill sets.
Caregivers are responsible for meeting various needs, such as home-care patients physical, emotional, and mental well-being. All families want to ensure their loved ones are in good hands. Thus, you must exhibit the best traits of a caregiver, such as compassion, patience, trustworthiness, dependability, and attentiveness.
Another approach that you should consider as a caregiver is investing in upskilling. Even though it can be expensive initially, the skill and knowledge gained will be permanent and create a lasting impact on your clients.
They'll get the impression that you take your professional growth seriously, thus creating more referrals and giving you better chances of increasing business growth. Below are a few ways to upskill as a caregiver.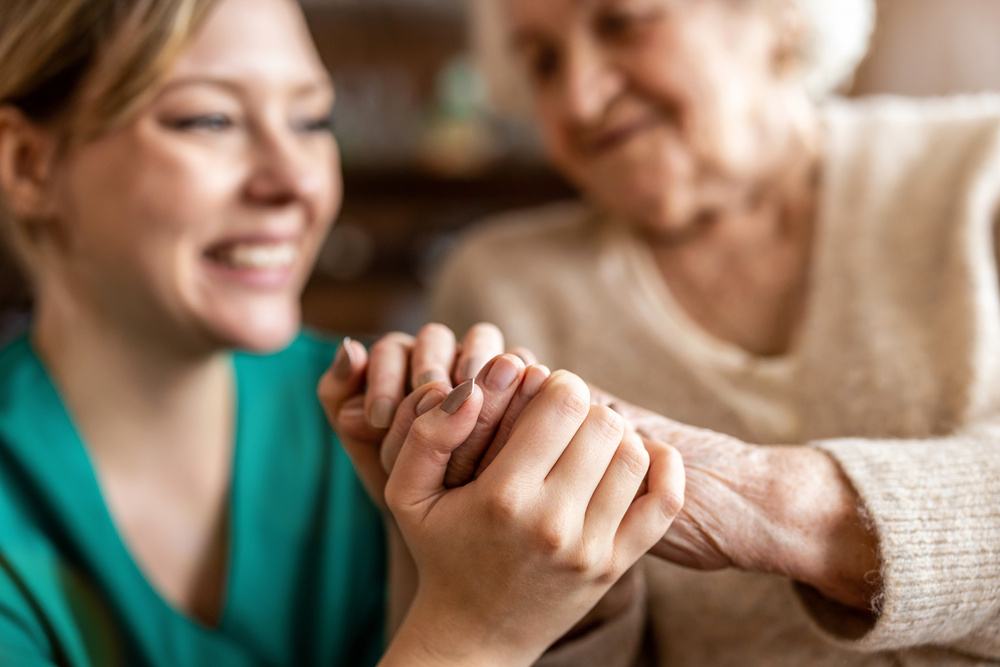 Enrolling In Online Learning
Agencies looking to upskill their caregivers should utilize online learning tools like HHA training online. E-learning has made it easier to take upskill courses, especially for caregivers. It's flexible, cost-effective, and open to anyone interested. Various platforms offer caregiving learning at an affordable price and often match a busy caregiver's schedule.
You can also take short courses, such as those offering certificates aligned to upskilling your home care knowledge. You can enroll in virtual classes like video conferences, virtual webinars, and asynchronous classes to learn from the comforts of your own home.
Peer-To-Peer Learning
In every industry, people have various talents, whereas others have more caregiving skills. Before investing in outside training, you should start with one-to-one lessons. This can positively impact your skills because of the opportunity to interact with your peers and can give you perspectives that are otherwise unavailable through online learning.
Having a caregiver-friendly culture is beneficial not only for your clients but also for employee retention and satisfaction, as people generally perform better when they feel cared for. Peer-to-peer learning is one of the best ways to upskill or introduce caregiving skills to your employees. This is because of the opportunity for more senior caregivers to help those new to the industry.
Upskilling in this way allows you, as a caregiver, to practice new techniques safely because there is supervision and feedback from your colleagues. This is a great option to upskill, especially since caregiving entails personally interacting with your patients.
Enrolling In Mentoring Programs
Signing up for mentoring programs is another way to impact your caregiving skills positively. Mentoring programs are the same thing as peer coaching. It involves pairing senior caregivers with less experienced ones to share knowledge and skills during caregiving sessions.
Upskilling in mentoring programs helps senior caregivers expand their knowledge and promote a learning environment for the newbies. Studies have shown that employees who have a mentor are better equipped in handling skills and tend to be happier in their workplace compared to the ones that don't have mentors. A mentorship program should be supported, valued, and rewarded by caregiver agencies all over.
Engage In External Training
Sometimes the in-house knowledge won't be enough to guide you through all the caregiving skills and knowledge. You may need external training to acquire more skills and upskill your knowledge. To engage in this, you can hire a specialist to share and train your skills and help you with your experience and competence to upskill your caregiving knowledge.
Engaging with external experts can help you build a skill you lack to offer better caregiving services to clients. Experts can catch on to the skills you lack and hone the skills you already have.
Events And Seminars
This is another upskilling strategy that gives caregivers time to learn away from work commitments. Companies can send their caregivers to seminars and events. However, you're also free to attend seminars as a freelance caregiver, although you'll most likely pay for an entrance fee.
These seminars can also help caregivers gain exposure and allow them to create a network and exchange valuable ideas with their peers. Despite the costs involved, caregivers can bring back practical skills and knowledge that will benefit your patients and increase your clientele.
Start An In-House Training
Online programs, seminars, events, and other professional bodies can be expensive to offer to all the caregivers in an agency. Instead of enrolling them one by one in these programs, you can have in-house training.
Hire a trainer with good communication skills, experience, and knowledge, ready to share every skill to enlighten your employees. This way of upskilling your caregivers keeps costs down and is highly effective.
Conclusion
Whichever technique you choose to upskill as a caregiver, be sure to explore all the upskilling options to select the one that favors you financially and is convenient with your schedule. Likewise, caregiver agencies should build a learning environment for employees to upskill their expertise and be more confident in the service they give to their patients.