There's a lot of worrying among people during this uncertain time of the coronavirus (Covid-19), especially on how they can stay safe from the virus. If you are in need of mental health support during this unprecedented time, reach out to BetterHelp today. Because of the deadly pandemic that the world is facing, all the more that we need to find ways to keep ourselves and our loved ones healthy.
While scientists are still trying to find a vaccine to the virus, experts request that we should have a comprehensive approach to staying healthy during these hard times. Fortunately, while at home, there are still many simple ways we can adopt to help us stay safe from the virus.
Here are some tips on how you can protect yourself from the coronavirus.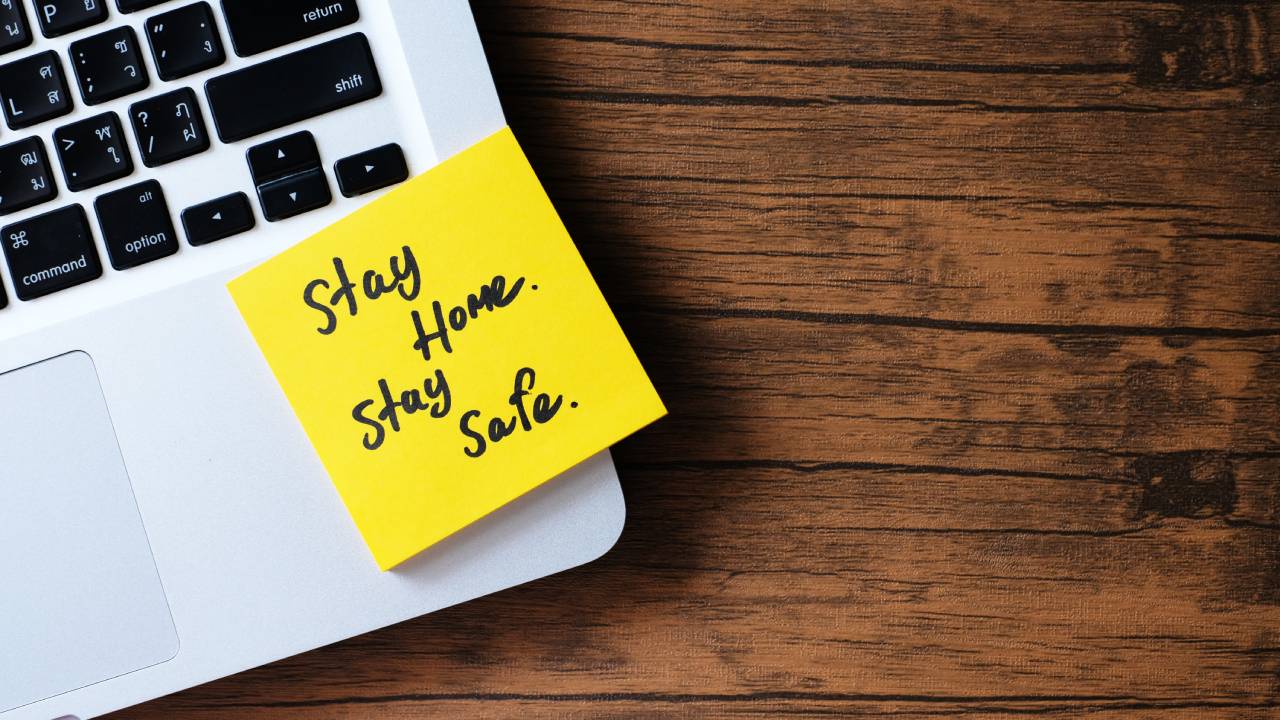 Engage In Physical Activity
Staying active is now more important than ever. Engaging in some workout or exercise helps boost your immune system, improve mental and physical wellbeing, and reduces the chances of chronic diseases.
If you're wondering how to exercise during COVID-19, especially since gyms are inaccessible at the moment, take note that you can still do simple workouts from the comfort of your home, which will only take about 30 minutes of your time.
Simple workouts like planks, light weight lifting, and step-ups are great to keep you engaged. You can also do some jogging or take a walk around the neighborhood.
Eat Healthily
For our bodies to fight off the virus, our immune systems need to be strong, which is why you need to eat healthy, balanced food. Now that you're not tied on strict work schedules, you can use your extra time to plan your meals and learn how to eat healthy whilst in COVID-19 lockdown.
To start, because of the high sugar content, you can limit the intake of processed foods. You can also increase your intake of fruits and vegetables. Eating snacks is inevitable, but you also should avoid sugary snacks. You can try stocking healthy snacks like yogurt, nuts, and boiled eggs.
Limit Movement
Avoid trips that are not important or urgent. Constantly going outputs you at more risk of contracting the coronavirus.
In these times, online shopping is the new normal. You can also plan your meals and order them to be delivered to your doorstep so that you can reduce the trips to the grocery store. You can also avoid cash transactions by using online banking.
Mindful Meditation
These times can be stressful because of financial struggles or the loss of a loved one, but you need to try as much as possible not to be affected by stress because it'll only cause more harm. Too much stress releases excess stress hormones–cortisol–leaving us vulnerable to anxiety and depression, intestinal problems, increased blood pressure, low libido, and irregular menstrual periods.
To reduce and manage stress, try some mindful meditation techniques, like yoga and tai chi. Doing so will improve your breathing, calm your nerves, and improve your blood circulation.
Stay Hydrated
Since we're spending most of our time at home, we're more likely to eat more sugary foods. When we get bored, we result in eating snacks and processed foods to pass the time even though they aren't healthy.
Excess sugar affects the immune system cells that attack bacteria, making our bodies vulnerable to any virus. However, you can counteract the sugar by drinking enough water to stay hydrated, minimizing the effects on cells.
However, this doesn't mean you should take sugary foods then drink water as it's just a precaution. Overall, you should minimize sugar intake.
Also Read: Studying the Benefits of a Calorie Deficit
Get Enough Sleep
Insufficient sleep weakens our body's defense system because the body doesn't have enough time to repair cells and clear toxins. Depriving our bodies sleep also affects us mentally and physically.
For our bodies to stay active and replace worn-out body cells with new ones, we need enough sleep, which, in case of contracting the coronavirus, our body will have the immunity to fight the virus. Sleeping well also helps us control our moods and improve our mental wellbeing from anxiety and depression, post-traumatic stress, and bipolar disorder.
If you have a hard time sleeping, you should do more exercise, try avoiding emotional issues, limit screen time, and try following a constant sleep routine.
Avoid Alcohol
You can drink some alcohol, but do it in moderation. Limit the glasses to less than 10 per week because too much drinking will weaken your immune system, affect your sleep, and makes you crave sugary foods and foods that are high in fat.
The coronavirus thrives on low immunity. So, it's better to avoid alcohol to keep your immune system strong, helping fight off the coronavirus.
Conclusion
Wearing facemasks and washing hands is a basic precaution we should all be doing by now. If you feel any signs and symptoms of the virus, isolate yourself and call for medical help immediately.
Other Useful Resources: 
Everything you need to know about calorie deficit