Dyeing your hair with henna is an economical and ecological alternative.The traditional dyes that we find ready to apply have the advantage that they are fast but are loaded with chemicals that sometimes alter the scalp and even cause allergies to many women. 
I recognize that the first time I heard about henna was at the institute because the fashion of wearing red hair, like a jar of paprika, was extended, and all the girls went in droves to buy bags of henna in bulk.
They were modernized at the moment, and my friends and classmates threw anything to be the coolest in class.
Another thing is that they knew what they were putting on.
At that time, I didn't know very well what that dust was. Now I know that there is the natural Henna, which always acquires reddish colors, and the pigmented Henna that offers the option of choosing the color you want for the hair, which is not a product to lighten the color, and that is not able to cover the gray hair completely.
That is why it has always been used mostly by young girls, although more and more women are using natural dye.
Its application is indeed cumbersome, but it is natural and offers certain benefits to hair that does not make a normal dye.
So if you want to know what henna is, how to apply it, and what colors you can get, do not leave without reading this post.
Dye your hair with henna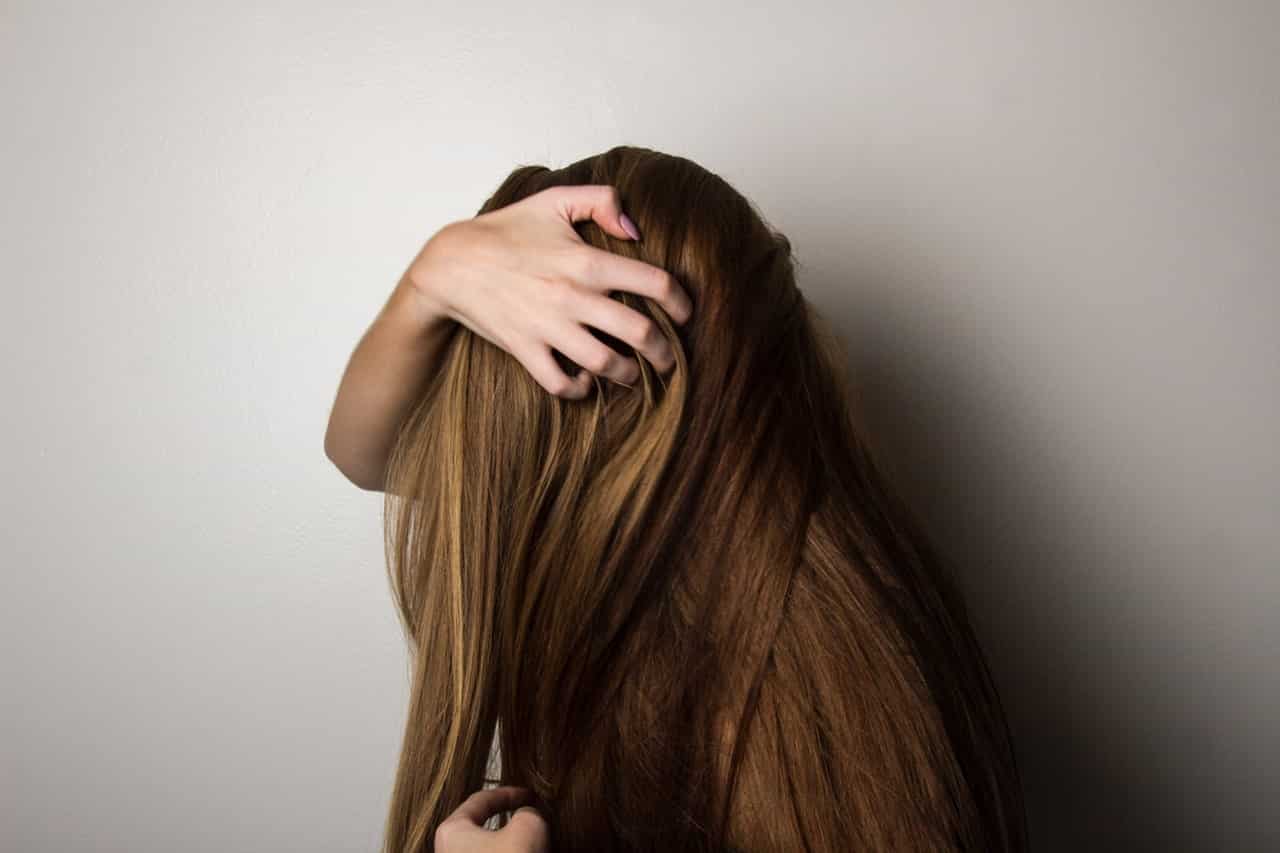 Henna is dust, dust from a plant called Lawsonia Inermis, which contains a molecule called Lawsone.
This molecule interacts with the natural keratin of the hair and has a chemical reaction that naturally dyes the hair. The color is an intense copper that, depending on the base color you have in the hair, will take more or less intensity.
Henna is not something new; it was already used in the Bronze Age to dye hair in ancient Greece and, subsequently, it spread through the Mediterranean ports to the East.
Benefits of staining with henna
In addition to giving color, strengthens, conditions, and nourishes the hair. Henna covers the cuticle and prevents the passage of bacteria, fights dandruff, and slows hair loss.
And the thing is not there, henna is also an antioxidant and antimicrobial, it provides vitamins and minerals to the hair and strengthens the roots at the ends giving it a natural shine.
If you do not want to dye yourself, but you want their properties, you can choose henna Neutra (Cassia Obovata), which has the same benefits but does not dye your hair.
One of its advantages is that pregnant women can use it without a problem.
Contraindications
If henna is 100% natural, the side effects are virtually non-existent. But here I leave you with the little "problems" that you can find when you dye yourself with it.
The 100% natural henna has only one shade, the coppery-reddish. There are no more colors. 

If you find them, be sure that it is not natural.

It does not carry anything chemical, so it 

does not cover gray hair

.

If the hair is already dyed before, the chemical pigments of the previous dyes likely alter the results, and the finish is not what you were looking for.

To get the hair to take color, 

you must have it on, at least 3-4 hours

 to get impregnated with the dye.
How long does the color of henna in hair last?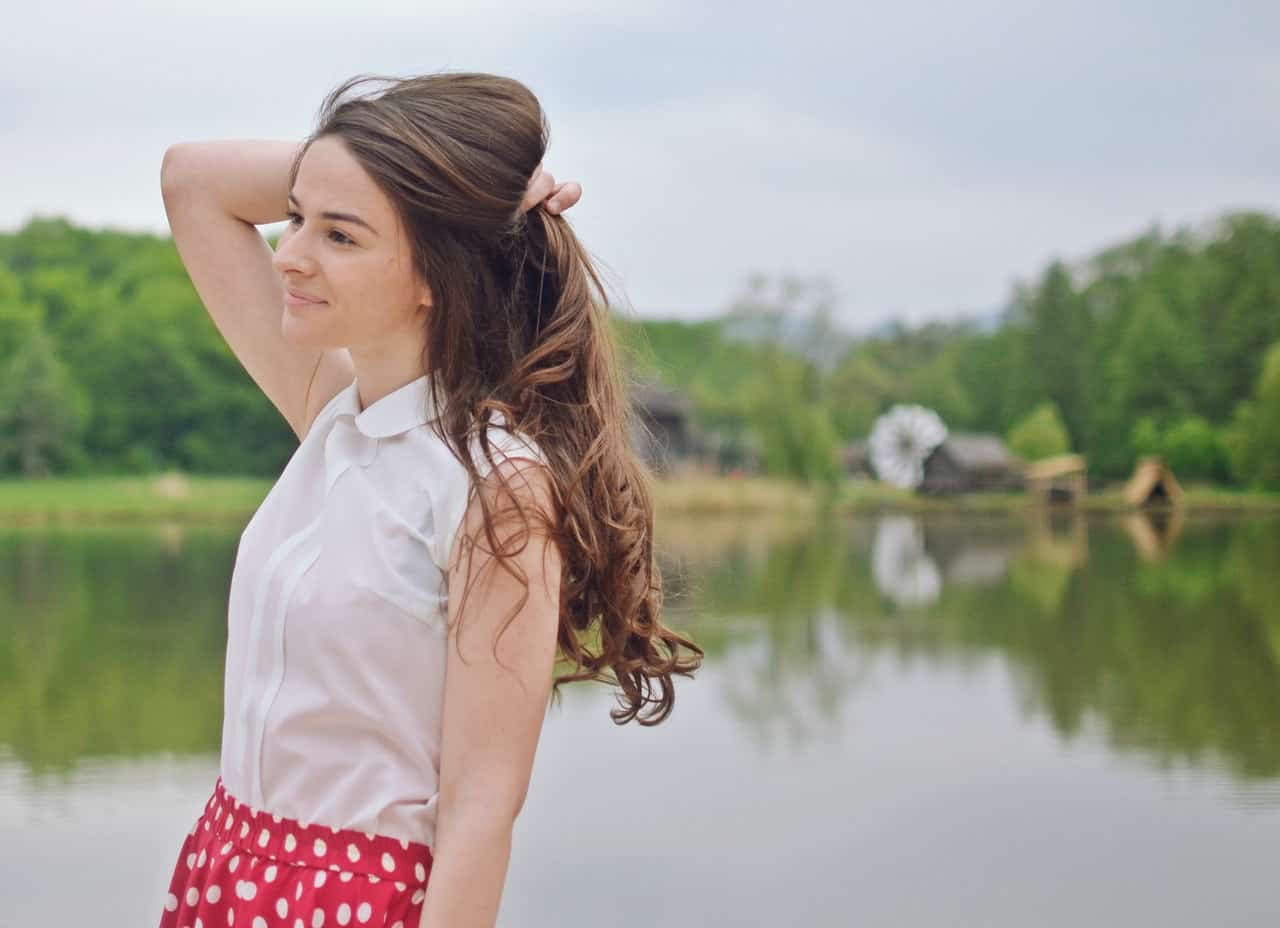 The color disappears gradually and lasts approximately 6 months, although a month, month and a half, you will not see such an intense color. Everything will also depend on the state of the hair and the base color.
The intensity of the color lasts less than with a chemical dye and is lost more quickly with washing.
Available colors
Although henna, there is only one, depending on where it is grown, it varies in color. The result also depends on the base on which one works.
For blond hair
The Henna of Egypt contains fewer lawsones and therefore provides a soft and bright tone. Perfect if what you want to achieve is shine, and reinforce the natural redhead tone, and get good blonde blends. Although its coverage in gray hair is minimal.
For brown hair
The Henna of Morocco has an intense and beautiful copper tone. Get better gray hair cover, and get good mixes in light and medium chestnuts.
Henna India enters the red range. The best to get mahogany, and to cover better gray hair. It also gives very good results in chocolate and brown tones, and blacks are even and lasting.
The red henna par excellence, the Henna of the Yémen, is the one with the most pigment, so with it, you get long-lasting mahogany, intense blacks, and good gray coverage, although it does not cover them completely.
How to dye your hair with henna at home step by step?
The first thing you have to do is pay attention to what you buy. Sometimes, they mix it with chemical ingredients so that its result is more effective, but we would not be talking about natural henna anymore.
If you want to know if they give you henna as a hare, you should know that it is greenish, if you see it black, it is not 100% natural.
The state of the hair is essential for the final result. So if it is mistreated, dehydrated, etc., the action of the lawsone will be more deficient. The better the state of the hair, the better finish, and color you will get.
Once you have decided to dye your hair with henna, you have to do it at home comfortably. So go taking note of everything you have to do.
Another thing you should keep in mind is the amount of product you need if you have short hair use about 100 gr. If your hair is long, you will need 200 gr.
You'll need:
A large glass or plastic bowl.

A wooden or plastic spoon.

Transparent film or a plastic cap.

Gloves to prevent staining of hands.
Preparation:
Use lemon so that the acid helps oxidize the henna pigment. Squeeze it and mix it with the henna powder until you get a homogeneous paste. (You can use apple cider vinegar if you didn't have one). The aroma it gives off can be unpleasant, so add some cinnamon to soften the smell.

Start pouring hot water little by little, until you see that the texture begins to look like yogurt.

When you have the mixture ready, cover with plastic well so that no air enters and let the mixture sit for 8 hours to activate and pigment.
How to apply:
Apply with clean, dry, and untangled hair. Do not use a conditioner or mask or oils so that they do not interfere with the absorption of henna. Yes, you can put extra virgin coconut oil, avocado, or argan in the mixture to moisturize the hair.

Apply some balm on the root to avoid staining.

Separate your hair and hold each section with tweezers, and with the gloves on, go putting the henna on the hair lock by lock.

When you're done, wrap your hair in transparent film and put a towel over your head to warm it.

Now it's time to wait about 6 hours if you want a very intense tone, or about 2 or 3 if you want it more natural. But for that reason, do not worry, take advantage and apply some facial mask to nourish the skin.

When the time has passed, rinse with warm water, and when you see that henna no longer falls, wash your hair with shampoo. You may need to lather 3 times to remove all the remains.

Apply your conditioner or your mask and some oil, since henna is very astringent and will leave you feeling dry.
Can you dye gray hair with henna?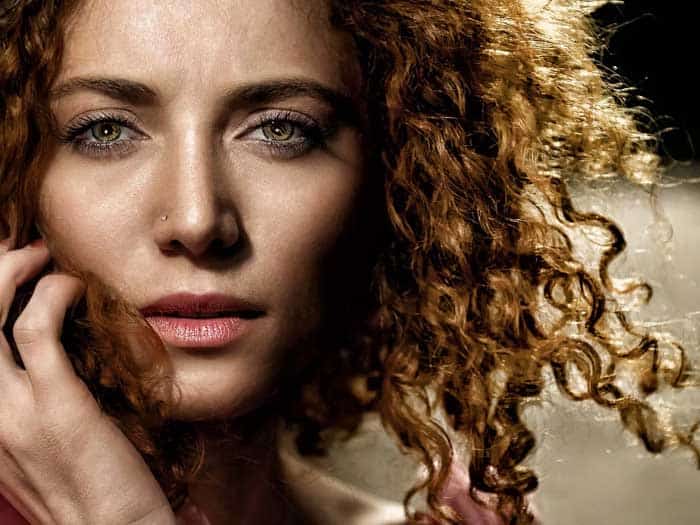 Not being a chemical, henna does not dye gray hair. It nuances them by creating reflections but does not cover them completely.
However, depending on how many gray hairs you have and how pronounced you are, you will get one result or another. The type of henna also influences since some cover more than others.
If they are few, the result will be a permanent reddish or mahogany reflection.

If the hair has abundant gray hair, you will never know, with certainty, what color will remain as a result. In this case, the condition of the hair, nutrients, hormones, etc., influences, although it will always be around orange tones.
Can it be applied to a dye?
If you use an ecological dye and without ammonia, you can apply it on top without a problem, even on the same day.
What you should not do is use it if you have damaged, dehydrated or discolored hair. Because henna interacts with chemical molecules and affects the color and structure of the hair.
Dye your eyebrows with henna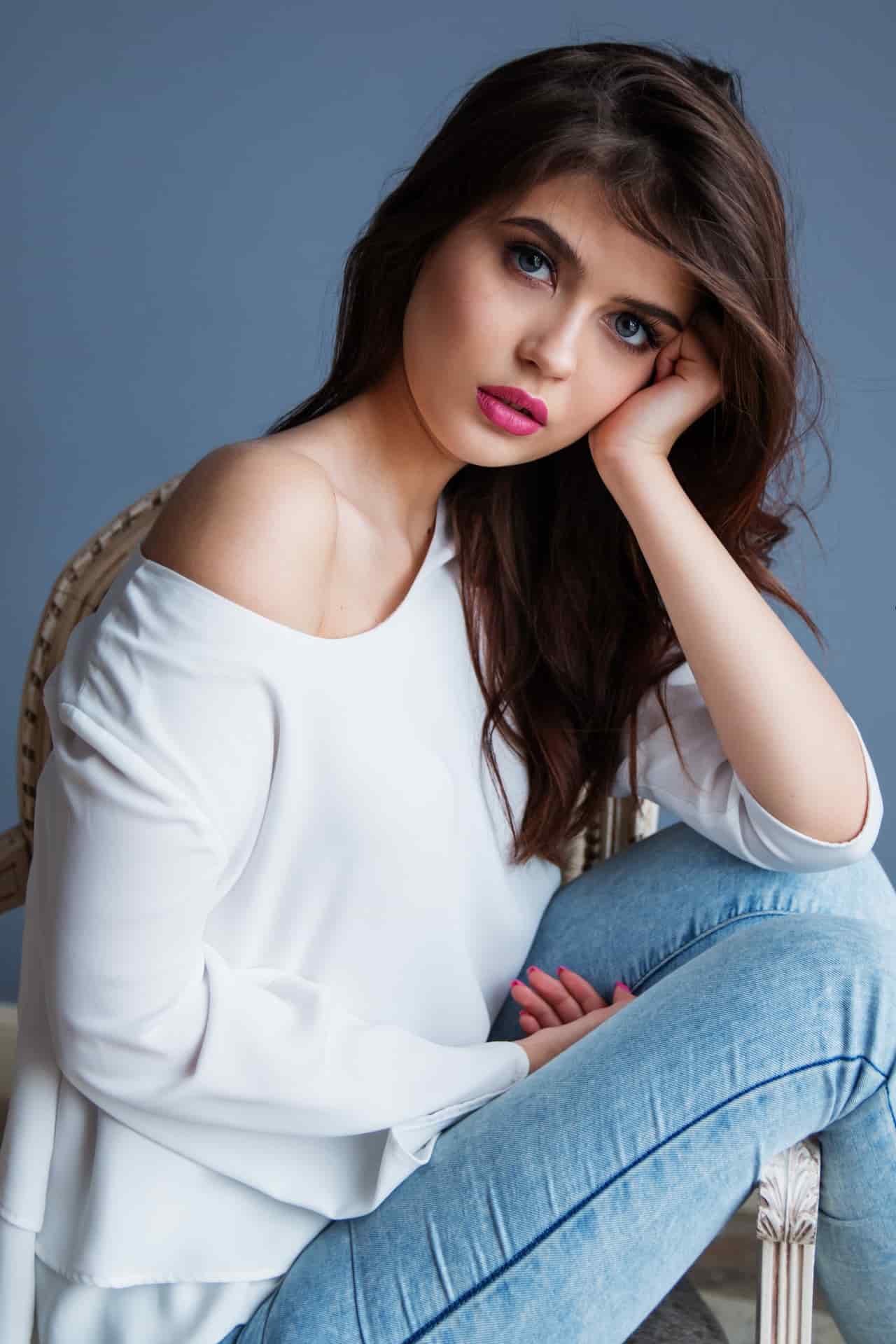 Dyeing the eyebrows with henna gives more volume and color, and it is best that it lasts 3 months. Not to mention that it is a natural way to wear them painted without resorting to chemicals that irritate the skin or eyes.
Henna maintains a similarity with the molecules of the hairs of the eyebrow making its penetration easy.

Being a natural dye, small variations in the color of the eyebrows may be obtained.

Does not clarify hair color. It darkens and gives more eyebrow shine and shape.

Test before in a small part to verify that the result is the desired one.
How to use:
In a bowl, add two tablespoons of henna and a few drops of lemon juice. Mix until you get a paste, just as if you were going to dye your hair. If you have very sensitive skin, combine equal parts of the lemon juice and distilled water.

Moisten a cotton ball with alcohol and clean the eyebrows to remove excess fat.

Brush your eyebrows very well with a brush.

Start applying the mixture on the eyebrows.

To remove the product, in case you get out, use a little cream on a stick and quickly pass through the area.

Let dry 30 minutes.

Then, make a second application but with less product.

Let dry overnight.

The next day removes the product with a brush, paper towels or cotton so that the paste falls.

You can see the color that was left in your eyebrows, and remember that in a few days it will lose intensity.
You already know all the advantages of using henna to dye your hair, and your eyebrows, now you only need 6 hours off.