There are many types, shapes, and sizes of dental burs, each with a unique set of advantages. It's not always stress-free to make the right decisions for your practice, but if you want to succeed economically, you need to make the right choices. This article discussed five different types of dental operative burs and provided information to help you choose the right one for your practice.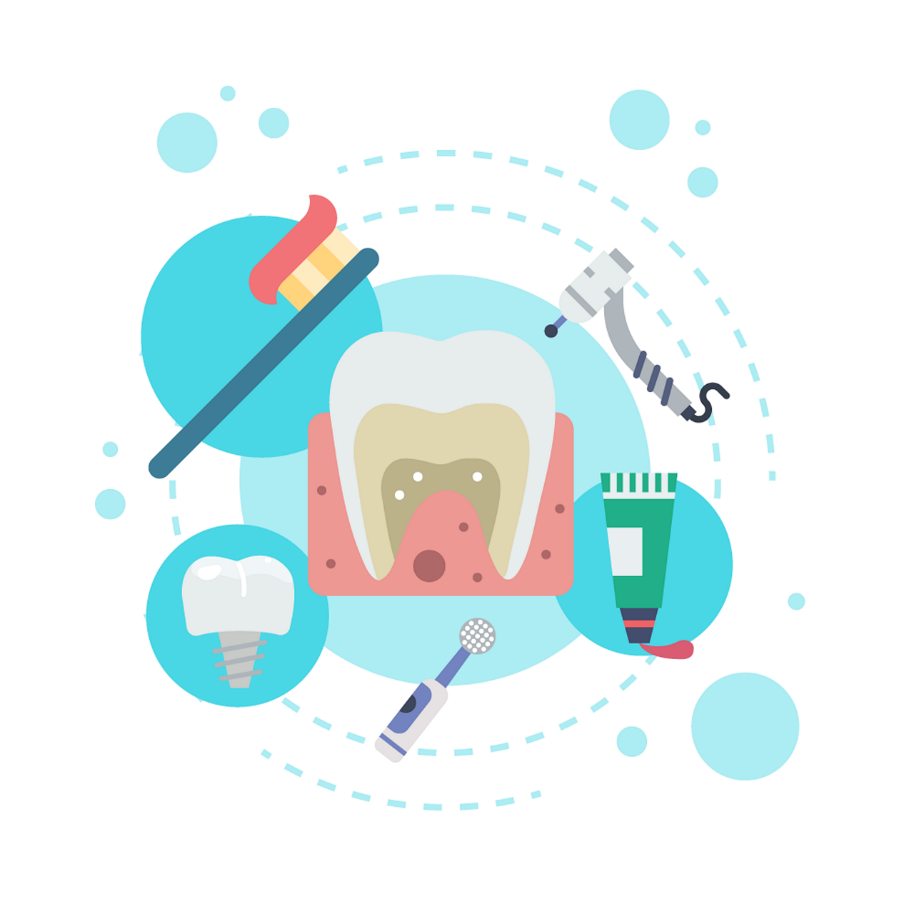 1. Carbide Burs
To manufacture these burs, tungsten carbide is used. It is three times more rigid than steel. Due to its durability can keep it sharp for a long time, making it a handy tool for cutting. The shapes of carbide burs are similar to diamond burs. They are effective cutting devices with minimal debris buildup due to the incisions formed in the bur's head. With a carbide bur, it is easier to remove metal-based restorations and trim and polish macro-filled and hybrid composites.
They are used to shape bones before undergoing other treatments. Old fillings can also be removed with them.
2. Diamond burs
These instruments are widely used by dentists worldwide, usually with high-speed handpieces. It grinds away hard tissues such as enamel and bone, leaving a rough surface behind. Diamond particles are attached to the substrate, while FG shanks are frequently used. They are commonly used for crown and veneer procedures since they reduce tooth structure. They are high-quality, accurate, and allow a fast and smooth cut. These burs, however, tend to have a shorter lifespan than other types; repeated sterilization reduces their cutting power.
It is used for cutting through porcelain and polishing it.
3. Steel Burs
Using steel burs for cavity preparation and dentine removal is a cost-effective method. Compared to carbide burs, these burs are flexible, soft, and resistant to chipping and breaking. However, their flexibility makes them blunt more quickly.
Steel burs are used to remove dentine and prepare cavities.
4. Ceramic burs
Dental burs that don't conduct heat are easier to adjust acrylic pieces since they don't conduct heat as much as other types. Thermoplastics are also easier to adjust using this type of bur. Burns can be reduced when burs are changed with cooler cutting.
They are used for adjusting acrylic pieces in dental operations.
5. Crosscut tapered fissure
With more cuts in the blade of crosscut bursts, they offer better cutting action and less debris buildup. Fissure bursts with tapered crosscuts are used for reducing crown height and sectioning multi-rooted teeth.
The most common shapes of dental burs
Ball Mill (An ideal tool for removing caries, opening cavities in surgery, and creating orientation grooves in prosthetics).
Cylindrical burs with right-angle heads are (ideal for providing flat surfaces).
Cylindrical burs with the curved head are (used to create occlusal orientation grooves).
The Cylindrical burs round-headed are (used in prothetic pre-treatments for setting grooves, angles, and orientation grooves).
Cone drill and right angle head are (for creating steps and defining the prosthetic preparations).
Inverted Cone Drill is (perfect for preparing retention cavities).
Flame drill (for use on incisors and canines in the lingual region).
Wheel Bit (Used for extensive and heavy wear and mechanical retentions).
Torpedo Bit (used for making fixed prostheses with terminal lines).