There are some beauty products that you should not miss this summer to protect yourself from the sun and get a nice and lasting tan.
I am accompanying me on my summer vacation and are Nuxe Sun.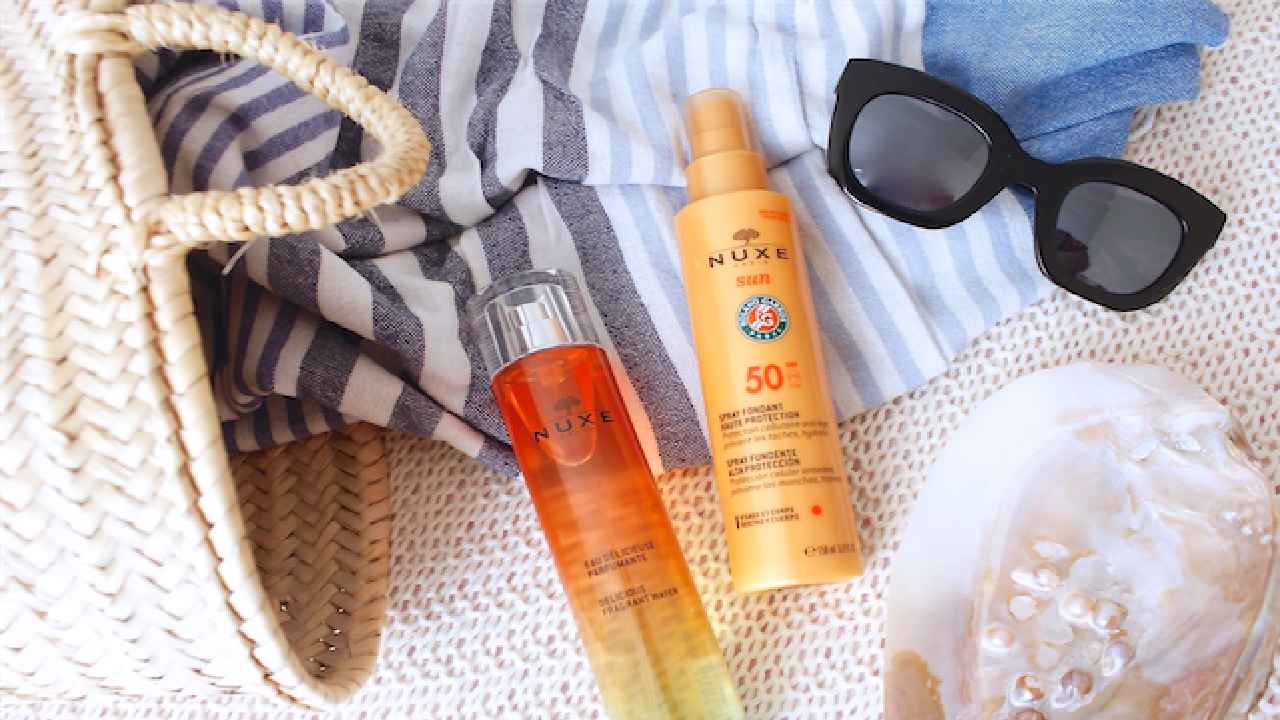 The SPF 50 High Protection Flux Spray sunscreen face and body.
It is water-resistant and contains only 3 or 4 chemical filters that protect against UVA and UVB radiation.
Its extracts of natural origin with antioxidant power such  as Vitamin E, Rice extract, Rosemary extract and a precursor of vegetable DNA derived from beets will prevent skin aging.
The Water Lily extract acts against skin dehydration, and the Pua Kenikeni Flowers of the Marquesas Islands have soothing properties that relieve the skin of the heat produced by sun exposure.
Apply it is a real joy. It is amazing how a protector with SPF 50 can protect so much and have a texture so light and not sticky that it does not leave your skin sticky. And to all this, we must add the smell so good it has and a super practical spray format. It is a sunscreen of 10! And, without a doubt, the best I've had.
Ah! And it is perfect for athletes.
RRP (150 ml bottle): € 25.95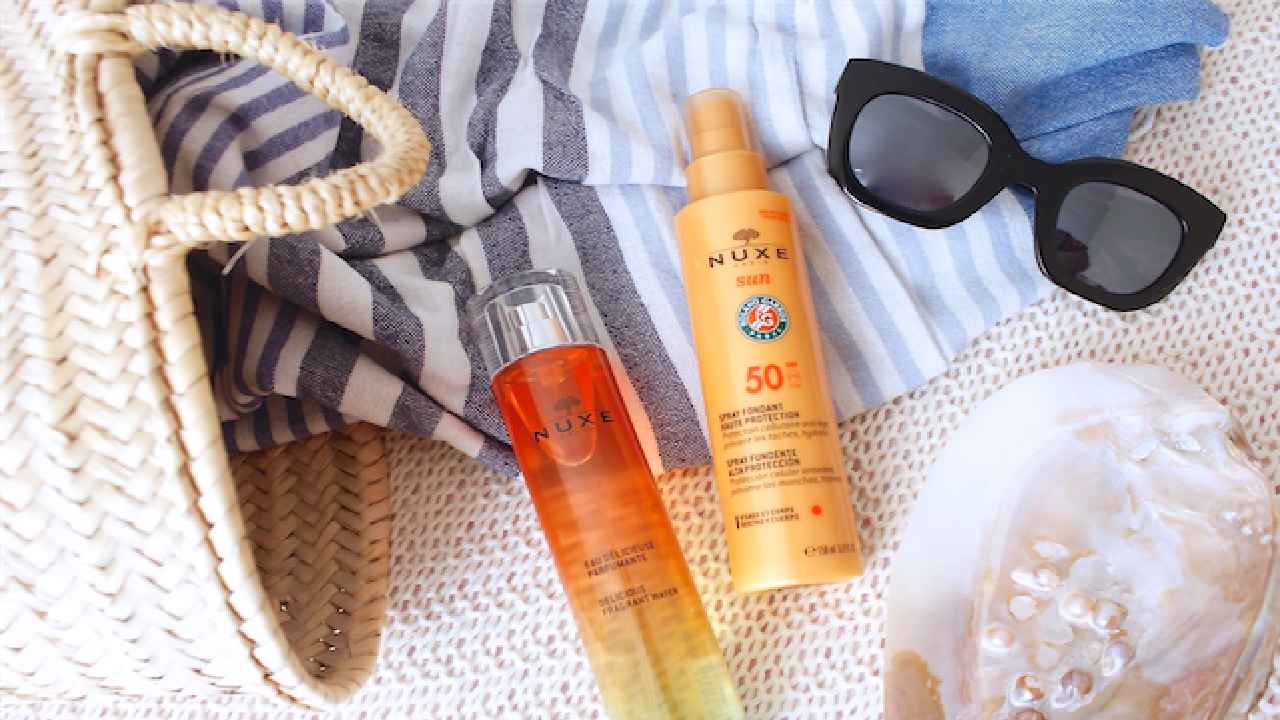 The new Sublimator Hydrating Self-Tanner for face and body with which you get a golden tan in just 2 hours. I use it to prolong and enhance my tan. 
I use it regularly on my face since I don't like it from the sun because I get a lot of spots and so I get it brown. Its  Nuxelle capsules contain two self-tanning molecules: DHA and Erythrulose. These two sugars will act together to give the skin a natural and uniform golden hue.
To prolong the duration of the tan contains Carob Seed Powder that activates the tan and an extract of Aquatic Lily (FR patent) with moisturizing properties that, thanks to a solvent-free green extraction method, allows the essence of active molecules to be extracted.
I love its silky texture that spreads easily and quickly penetrates the skin without leaving marks. Its white mother of pearl with golden highlights gives the skin a light iris glow giving a satin finish.
Be careful not to go over in your application since the second application already increases 2 shades of skin color. And in the fourth application, one more tone increases. In 4 applications, you will already increase 3 skin tones.
The skin is so bright, and the tan is so natural that you won't even notice it!
RRP (100 ml tube): € 22.90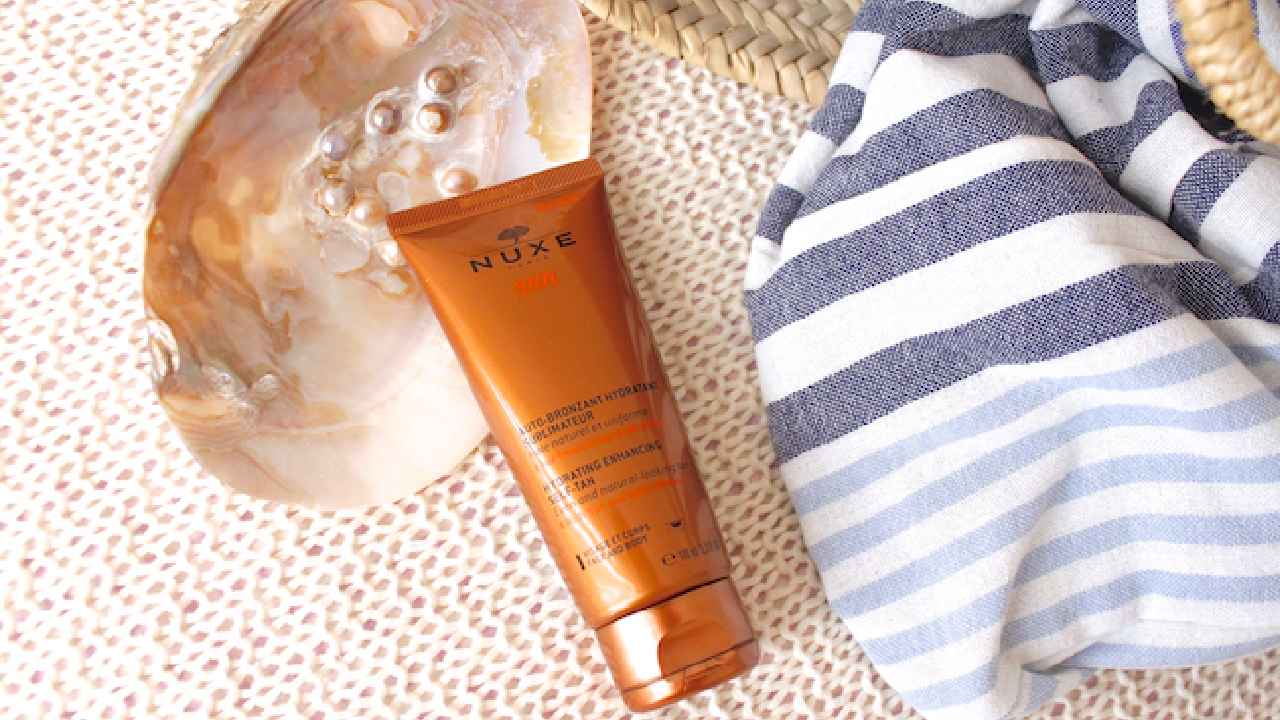 Summer perfume Scented Delicious Water is my favorite summer perfume. It has a very special fresh and exotic aroma and is not photosensitizing; that is, it does not produce spots on the skin when we are exposed to the sun.
Your notes of Flores de Tiare and Coco will take you on a trip to the most paradisiacal beaches in the world. No summer does not accompany me and always comes on a trip with me.
RRP (30 ml spray): € 19.90 , (100 ml spray): € 29.90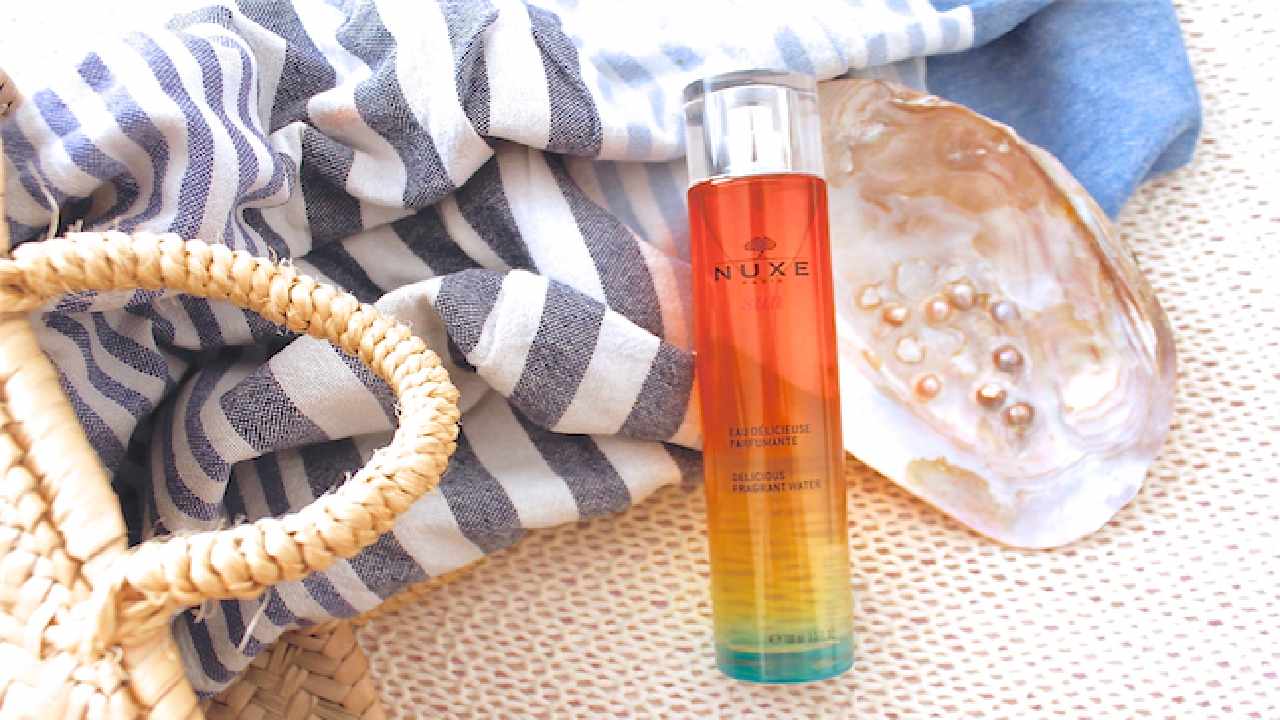 And I can not miss my summer vacation sunglasses. It is a compliment that I use throughout the year. But it is in summer when I use them throughout the day.
These from Mo belong to the Harajuku capsule collection and have been designed by actress Ursula Corberó. Its name comes from one of the fashionable neighborhoods of Japan that is characterized by its neons in red and blue tones, and whose atmosphere is a mixture of past and future.
They are black acetate frames in the shape of a butterfly, and their lenses are "flash mirror"  and have a small detail on their rod: a golden eye. This eye is a tribute to a makeup that the actress wore on the red carpet of the 2018 Feroz awards, where she appeared with a Japanese-inspired look. By the way, it reminds me of one of the looks she wore in one of the episodes of  "The Paper House."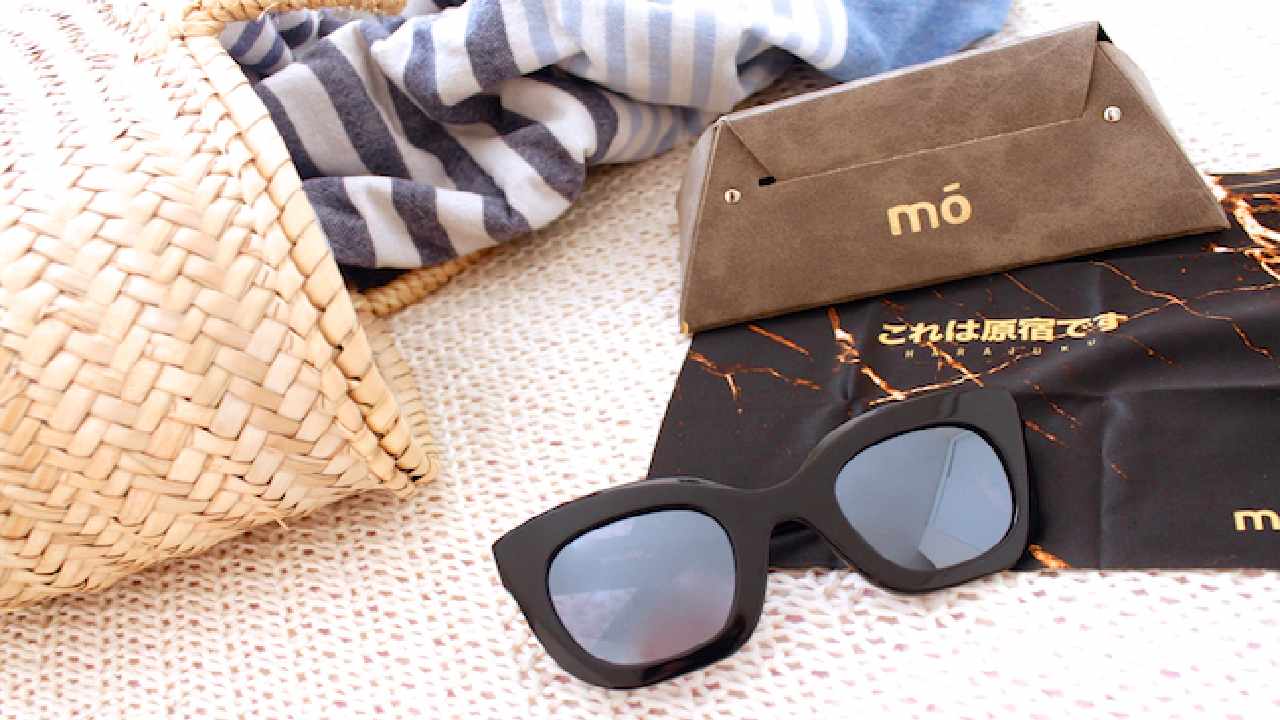 They are very comfortable sunglasses that take away a lot of light. Also, they hit me absolutely with everything, and I don't take them off all day. I love it!
You can also find them in two other different models: with stamped saddle type in pink and black and in brown and blue.
RRP: € 49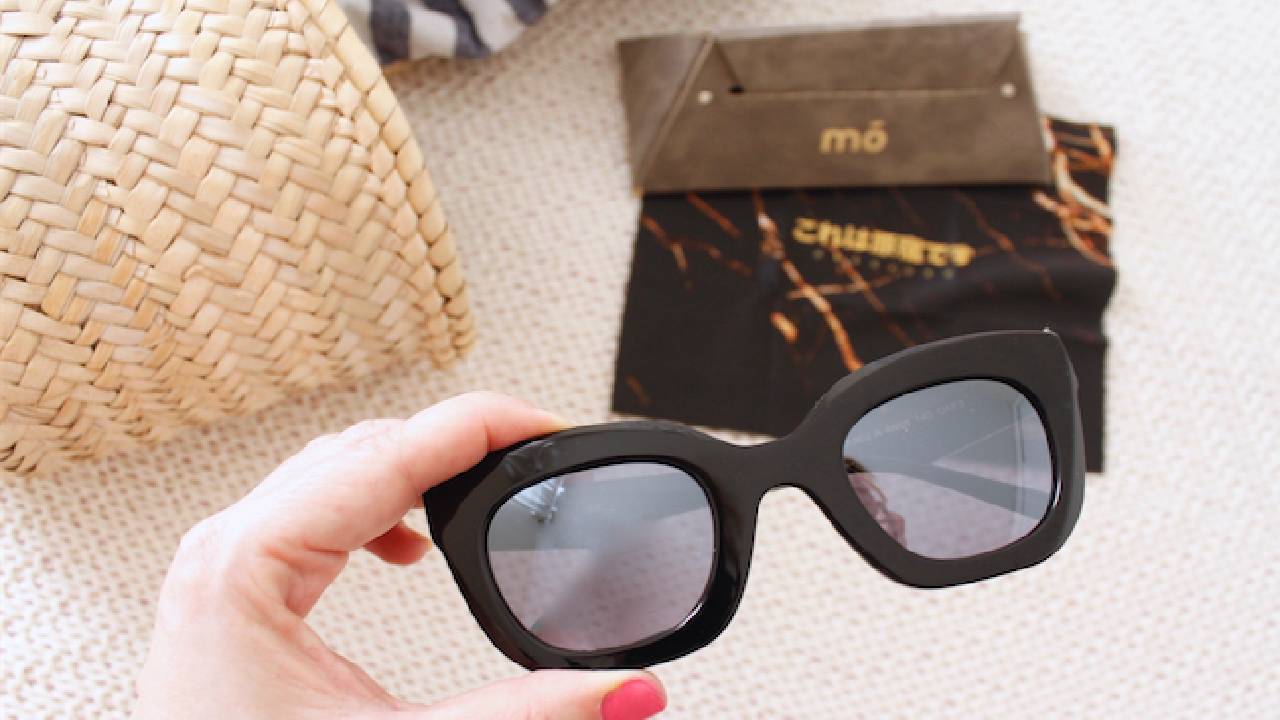 What are your products to have a beautiful and lasting tan?
Thank you very much for your comments!! 🙂