As a child, individuals always had a fear of going to the dentist. To this day, grownups and children alike still avoid going to the dentist.
Many individuals prevent dentist appointments because they know that getting their teeth checked will be painful. Hence, to avoid excruciating pain, they hold off going to meetings, which can later lead to a chain of destructive issues related to one's teeth.
Lucky for all those individuals, they can get over their Dentophobia because of the creation of laser dentistry! Thanks to the all-new and innovative style of dentistry, known as pain-free laser treatment, one can quickly get over the painful experience of treating cavities with painful injections and the shrill sounds of drilling.
If you're looking to spend money on this contemporary painless laser experience, then this is the article for you. You can learn about what laser dentistry is and how it'll make your experience completely pain free, before diving into the dentist's chair to get your teeth fixed.
What Is Laser Dentistry?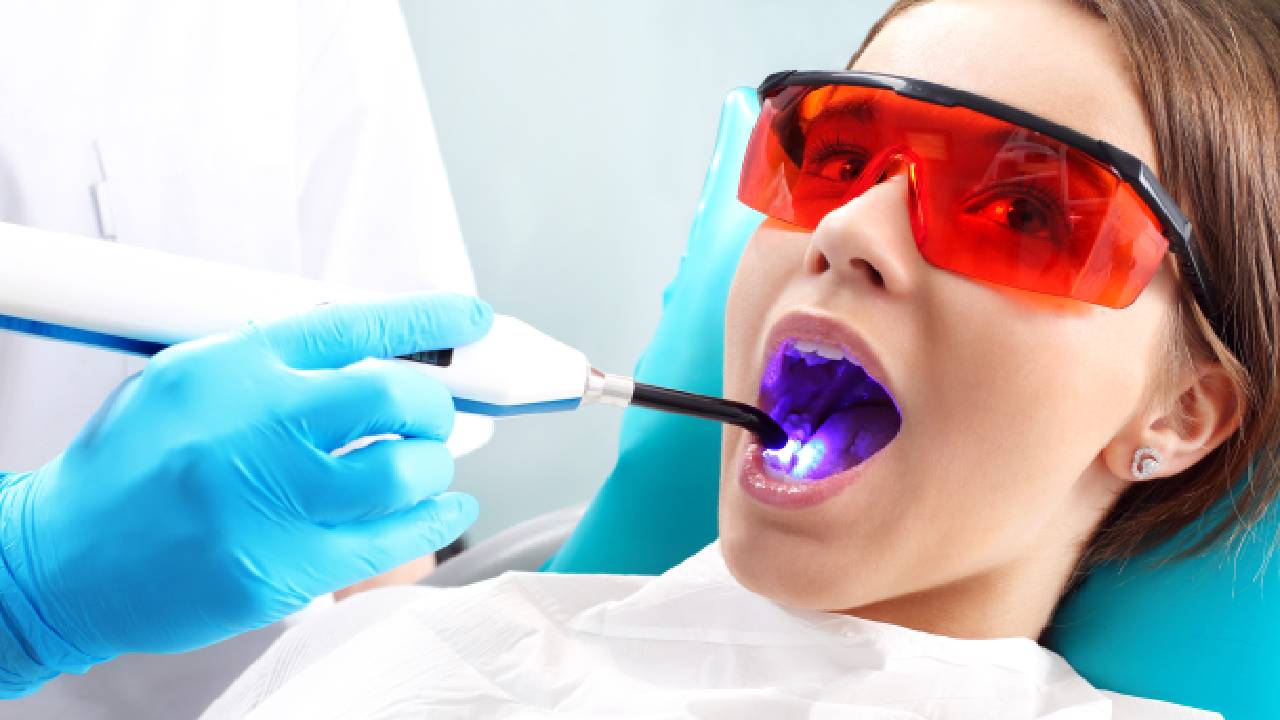 This form of treatment came into being in 1989. Laser dentistry involves the use of lasers and innovative technology to treat many dental conditions. It treats gum diseases, canker sores, tooth decay, and many more problems related to teeth.
Make your trips to the dentist more efficient, cost-effective, and comfortable with this form of treatment. Soft tissues or hard tissues, laser dentistry, can ensure complete recovery for you and your gums.
While dealing with hypersensitivity, tooth decay, gum disease, or tooth whitening, many dental professionals, such as Wayzata Dental, suggest turning to laser dentistry for help rather than traditional practices. 
How Does Laser Dentistry Work?
As mentioned, with laser dentistry, you can make both hard and soft tissue procedures less painful. Hard tissue procedures include treatments related to teeth. On the other hand, soft tissue procedures include medical help performed on gums.
Hard Tissue Treatment
Evidence of tooth decay can be found in its early stages, resulting in a more comfortable and pain-free procedure. Dentists make use of laser technology to seek out cavities, avoiding the risk of a root canal entirely.

For better insight, 

read up more on the procedure of a root canal

, how it's caused, and how it can be treated with the use of laser dentistry.

This form of laser treatment aims to increase the life and the strength of one's teeth. Instead of using traditional drill and anesthesia during dental fillings, the dentists directly kill the bacteria with the use of lasers. Not only is the process quicker, but the eradication of drills brings down pain levels to zero.

Avoid the old fashioned treatment of fixing tooth sensitivity

. Instead, employ a new and more effective model. Laser dentistry has incorporated the use of lasers that seal tubules on the tooth's root, which minimizes sensitivity.
Soft Tissue Treatment
These highly useful and extremely safe lasers can eradicate a gummy smile in no time. Dentists use lasers to reshape and snip the gum that covers most of the tooth to get rid of the gummy smile.

Many individuals have now started to opt for laser frenectomy because of how quick and painless this procedure has become. This procedure involves curing and snipping a piece of the tongue to help those with a thick or tight frenulum. It's the fold of skin under the front part of the tongue that anchors to the mouth floor.

Laser dentistry can fix many issues. These problems include speech impediments, being tongue-ties, and breastfeeding.

If there are any other issues, such as soft tissue fold or crown lengthening issues, instead of using strong medication to numb the pain, dentists will not prescribe anything.
Why People Are Not Scared of Laser Dentistry: Benefits
Some benefits that individuals should keep in mind while opting for dental laser include the following:
Minimized bleeding because the lasers promote blood clotting

Minimal use of anesthesia

These sterilized lasers reduce the chances of a bacterial infection

Tissue regeneration and a faster healing process
Conclusion
The use of laser dentistry has been a significant milestone for the dental industry. Aside from the treatments and procedure options mentioned above, there are more treatments that individuals can get. The treatments include removing benign tumors, nerve regeneration, and other extremely complicated procedures. All of these treatments are not the same as traditional treatments. One reason why it's different is that it's more pain-free, allowing people who have a fear of the dentist to be at ease finally.
With its modern and highly effective technology, laser dentistry has removed the fear of pain from the mind of patients.